The theme of this issue is Change, which can be something a lot of people struggle to embrace but often makes for the best stories.
The short stories and poems published in this issue may make you laugh or cry, and there's even a chance they may just change you.
As well as seeing another record round of submissions, this edition of Firewords has us working with more talented artists and illustrators than ever before. They have used their artistic skills to bring each piece of writing to life in a unique and striking way.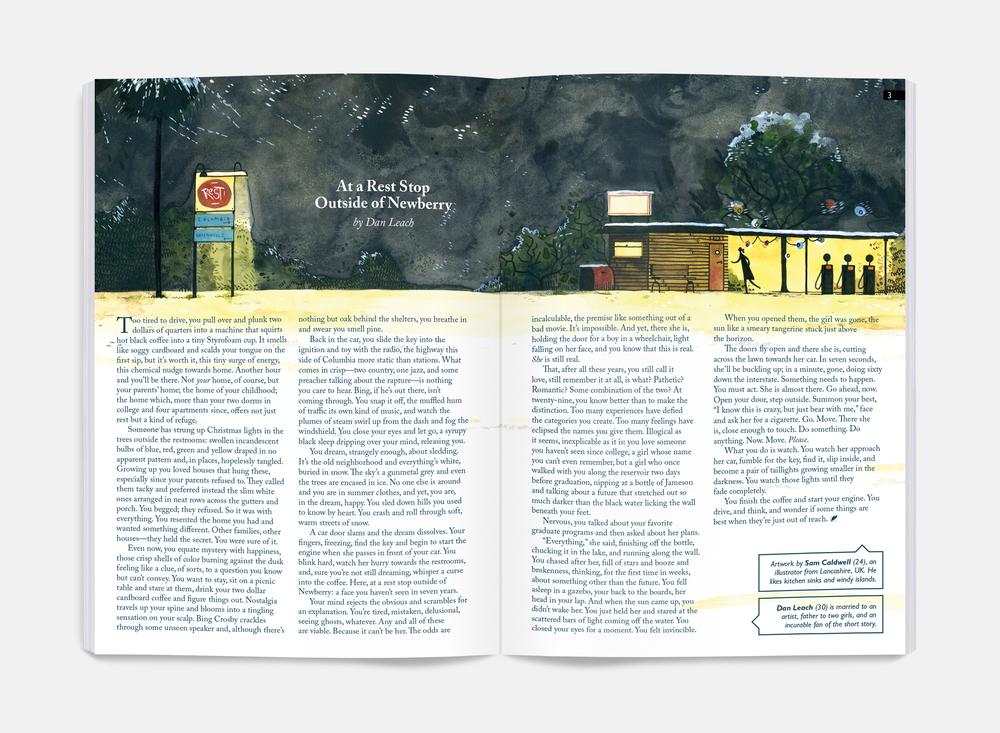 Print & Digital
Physical copy of Firewords 5

Digital copy of Firewords 5
£9.00
PRINT EDITION SOLD OUT
Digital only
Digital PDF copy of Firewords 5
Firewords is the magazine of fiery fiction & poetry brought to life with visual flair.
Free worldwide shipping
48 pages packed full of new writing and illustration from around the world
Absolutely no advertising
Independently produced with love
Printed on high-quality, uncoated paper for extra touchability
Firewords 5 Contributors:
Click here to learn more about our contributors.
COVER ARTWORK BY Christina Chung
ARTWORK BY Amanda Konishi, Anja Javelona, Cornelia Li, Dan Des Eynon, Francesco Lo Iacono, Jenn Liv, Jeremy Leung, Jordan Harrison, Karolina Burdon, Katie Webb, Maggie Chiang, Maria Jokela, Marina Marcolin, Natalia Jhete, Paoju Lin, Sam Caldwell, Yohey Horishita
WRITING BY Alex Andrew Hughes, Allison Rhodes, Andrea Stephenson, Annie Zhu, Damien Mckeating, Dan Leach, Die Booth, DM Gillis, Ed Doerr, Fred Senese, Leanne Radojkovich, Liz Hedgecock, Matt Tompkins, Rebecca Suzan Watts, Robert Ford, Royee Zvi Atadgy, Sierra Barnes, Steven Gonzales, Stewart Carswell, Sue Wilsea, Tracy Fells